Fredrik Öhr - The Promise of Antigravity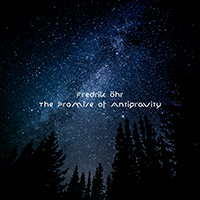 release code: mareld122
release date: 2017-01-13
Beautiful new work from Swedish electronica/singer-songwriter Fredrik Öhr! 'The Promise of Antigravity' is a melancholic and intimate piece, offering brilliant vocal performances, songwriting and the skilled, minimalistic production craftsmanship that we know to be Fredrik Öhr. Enjoy!
1. Send Us Your Thoughts (01:32)
2. Shine (03:06)
3. Deconstructing Harald (feat. Maria Zakrisson) (01:02)
Purchase now
Feedback
Nartak- love FO's work! Excellent 3tracker, which I happily support!