Dr. Sounds - Sounds From Future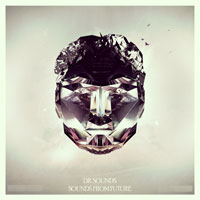 release code: mareld58
release date: 2013-12-09
Entrancing ambient album from Swedish electronica artist Dr. Sounds. 'Sounds From Future' is a futuristic record set in cosmic soundscapes that would make as great a soundtrack album as for calm listening. Bring out your very best headphones for this one. Enjoy!
1. Revolution (03:16)
2. Entity (05:32)
3. The Kingdom of Science (13:36)
4. Magnetic Fields (08:46)
5. Soaring (11:47)
6. Endurance (09:57)
7. Sigil for Life (08:50)
8. Aquaholium (10:42)
9. Sounds From Future (Part I) (10:24)
10. Sounds From Future (Part II) (11:52)
Purchase now
Feedback
Enno Karr- Not only is this great for easy listening, it would work great in a deep progressive set or techno set, if you wanted to add different elements. Of course, mixed in key would be beneficial to use for this type of set. Great work.