Serpenti - Cyclone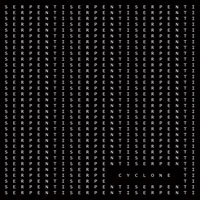 release code: uber4
release date: 2014-02-24
Best described as a fusion of synth pop and electro punk, Italian electro-pop group Serpenti's first album in English is a parade of hits! With tracks like 'Dizzy', 'Touching Me' and 'Hit Me' - Cyclone is simply a brilliant album that will reach the hearts of listeners and fuel parties across the globe!
1. Hit Me (03:50)
2. Dizzy (03:47)
3. Normal (03:26)
4. Dancing On My Own (03:25)
5. Be My Boy (03:40)
6. Touching Me (02:37)
7. I Can't Fall Down (03:39)
8. Time (03:14)
9. Wanna (03:06)
10. Wicked (03:23)
11. I Guess It's Love (04:18)
12. Shame on Your Name (03:40)
13. Drained (04:32)
Purchase now
Feedback
Franzie- Loved the single "Dizzy" - it's a bit more "pop" than our usual clubby style but worked great for us. This album has a few more great tracks, "touching me" is my favourite. Thanks for the promo!