FBOTI - Piano Player 2017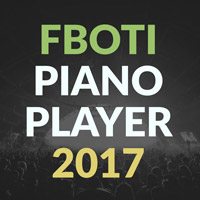 release code: clubpink86
release date: 2017-01-06
In 2009, FBOTI's progressive track Piano Player hit #1 on Finland's dance charts, and remained in the chart for over 3 months. Today, we are proud to present the re-incarnation of the song in a fresh 2017 house format, featuring the catchy piano hook of the 2009 original, along with a deep house bassline and fresh new vocal. This is a big one!
1. Piano Player 2017 (Radio Edit) (03:13)
2. Piano Player 2017 (Extended Mix) (04:00)
3. Piano Player 2017 (Instrumental) (03:52)
Purchase now
Feedback
Dj Lazy M- On kyl kova!