Liquid Mechanics - Warm Colour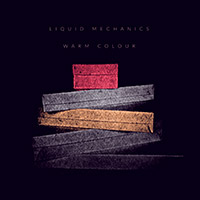 release code: mareld127
release date: 2017-10-06
Liquid Mechanics delivers one of the best lounge EPs we have heard in a long time. Incorporating elements of improvisational jazz, deep house and electronica, this EP makes us think of the early work from the likes of Air and Zero 7, yet in a fresh 2018 style package.
1. You Finally Arrived (04:54)
2. LED (02:34)
3. 999 Useless Things (03:17)
4. Fundamental Nonchalance (04:13)
Purchase now
Feedback
Enno Karr- A wonderfully crafted EP. Diverse, colourful and introspective.