Pulso - Mision de ser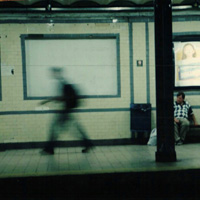 release code: IC006
release date: 2018-05-18
If clarity is folly, then self-reflection is to no meaningful end - as such meaning must be re-evaluated. The means by which evaluation itself is conducted must be considered too - meaning undermined by the impossibility of clarity necessitates a consideration of reflection's purpose.
1. Alumbramiento de masas dormidas (06:02)
2. Regar el GEN del arte (05:21)
3. Oportunidad lumínica (05:34)
4. Mision de ser (04:27)
5. Estrechos límites de lo estable (06:46)
Purchase now
Feedback
Opuswerk- Great spaced out tracks. thank you!