Nik Feral - Charlie Made Her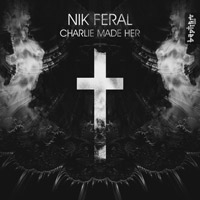 release code: BAP027
release date: 2015-07-06
UK's Nik Feral has had an amazing year. His releases on Toolroom, Balkan Connection and Mirabilis have grabbed our attention in the charts and we are proud to deliver some of his best work to date with this EP. Charlie Made Her is a powerful, rhytmic techno track that comes with remixes from acclaimed producers Ovi M and innovative techno wiz A.Morgan. Storm Raider offers a deeper, yet driving sound and comes with a massive, dark remix from popular techno producer Simone Zino.
1. Charlie Made Her (Original Mix) (06:37)
2. Storm Raider (Original Mix) (08:00)
3. Storm Raider (Simone Zino Remix) (08:00)
4. Charlie Made her (Ovi M Remix) (08:20)
5. Charlie Made Her (A.Morgan Remix) (07:19)
Purchase now
Feedback
Lorenzo al Dino - solid.